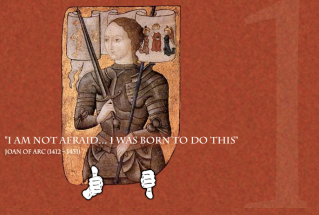 UPDATE
: The countdown is at zero at 12.42am on Wednesday; August, 19, 2009 and on the left banner where there was previously just bullet holes, there is some blood spatter added to mix if you wait for a bit. Somehow I am disinclined to believe that this will be a Fable 3 announcement. I am beginning to believe that this is for a new IP.
A few days ago quotes from famous revolutionaries (Joan of Arc, Che Guevara) have been posted as the main splash page on
Lionhead's website
in the form of a countdown. As you can see to the right, there is one day left until the big announcement.
Speculation on this
Joystiq
's part include a Game of the Year edition of
Fable 2
... which would be a silly thing to have a countdown for or perhaps an early
Fable 3
announcement (this is naturally what I am hoping for). Perhaps it could be the official announcement for the Milo Project which as you know from E3 involved the
Project Natal
camera (though this is probably not the case).
If you navigate to their site by way of the thumbs up or thumbs down buttons the left banner on the site is ridden with, what look like, bullet holes (does smoke curl from any other type of holes?). If anyone has any idea what this could be, you know where to post it.
Fable 2
had guns, right? What other
Lionhead
projects had guns? Is this something entirely new?